SNIFF
BY RISULEO F. E PRONOSTICO A.
Featured on Fumettologica's Best Graphic Novels of 2019
sniff ‹nif› [from (to) sniff, of onomatopoeic origin]. – In the language of comics, graphic form indicating sadness or tears, from the noise that is made by snuffling through the nose.
Coconino (Italy), September 2019, 112 Pages, Color
Foreign sales: France (Presque Lune).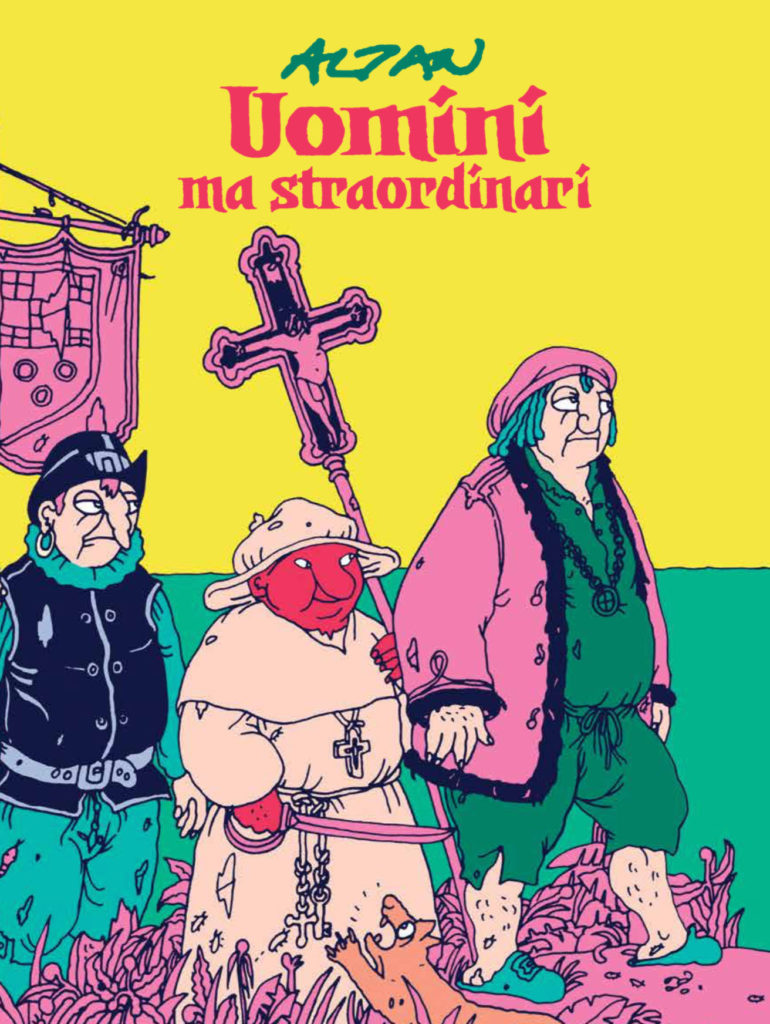 MEN BUT EXTRAORDINARY
BY ALTAN
Desecrating, parodic biographies of Cristopher Columbus, Saint Francis of Assisi, Giacomo Casanova and Ben, Noé's fourth child. What could be more feminist than dismantling these four white men's legacy, one comic at a time?
Coconino Press (Italy), November 2019, 256 Pages, B&W + Color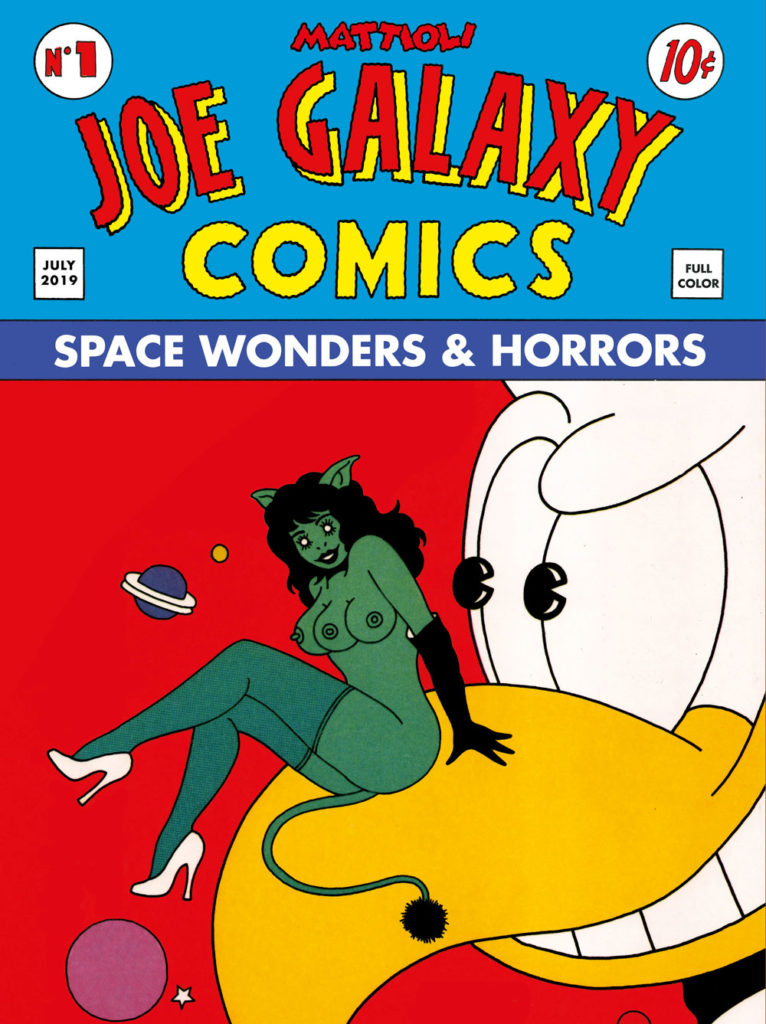 JOE GALAXY
BY MASSIMO MATTIOLI
Joe Galaxy was born in the late 1970s in the satirical magazine Il Male, as a space adventurer who is constantly looking for shady jobs to make lots of money. Half eagle and half duck, but a hundred percent human, he wears a jumper as blue as the planet Earth, gloves as white as the Milky Way and a photonic Colt at his waist, just in case. Joe Galaxy's adventures are the manifestation of a wacky universe where everything is legitimized and acceptable (kind of like today's world, ehm?), a vortex of action and nonsense, black humor and free violence, delusional sex and bursts of nitric nitrogen gags.
Out of print for decades, this integral edition collects all the episodes of Joe Galaxy, starting in 1979 plus the bonus of an unreleased final story, "Planet Doris", made in 2018.
Coconino Press (Italy), October 2019, 192 Pages, Color
Foreign sales: France (Revival); Russia (ComFed); World English (Fantagraphics Books).
AFICIONADOS
BY ANDREA PAZIENZA
A long lost war masterpiece from the most important Italian cartoonist of all times.
Coconino Press (Italy), September 2019, 64 Pages, Color
First print run of 1500 copies sold out in one week
Three Reprints
Winner of Gran Giunigi Best Debut
Winner of the Carlo Boscarato Prize for Best Debut
Winner of the Forte dei Marmi Satire Prize
This is a book about bulimia. It's also a book about being young in a small town and being so alive it hurts even when around you there's not much to do.
Coconino (Italy), April 2019, 272 Pages, Color
Foreign sales: France (Casterman); Spain (Barbara Fiore); Switzerland (Edition Moderne).
COSMA & MITO
BY FILOSA V. E ZURLO N.
One of the 100 most downloaded books on Amazon in March 2019
A Gajin Manga visually inspired by Shieu Mizuki's Kitaro that mixes ancient Calabrian legends with Japanese mythology to create a story that is both fantastic and utterly realistic: a single mother's struggle to defend her choices against her family's will.
Coconino (Italy), March 2019, 136 Pages, Color